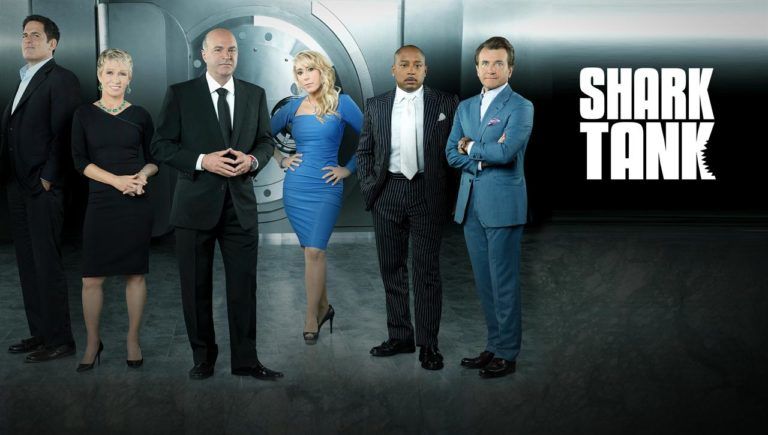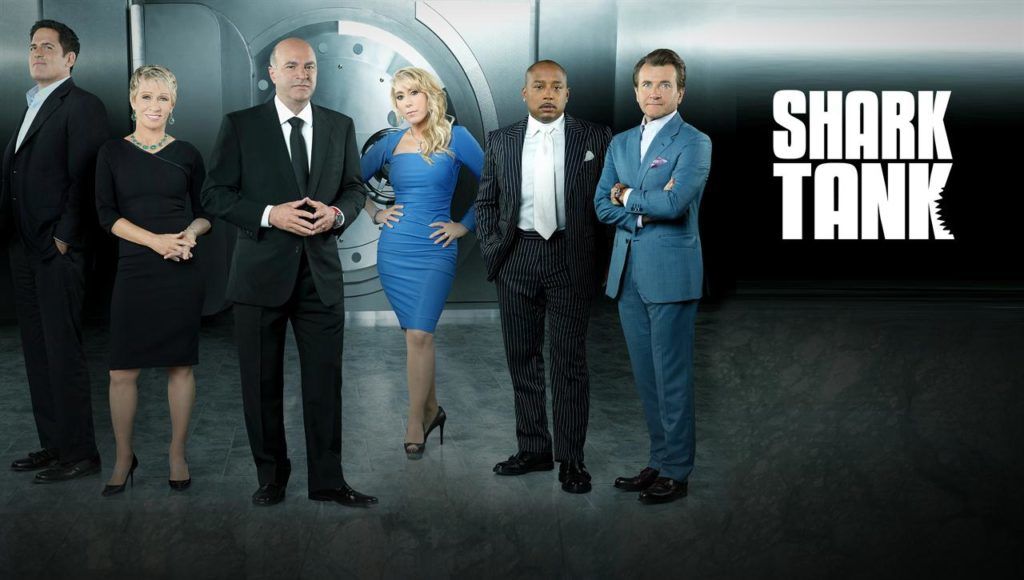 If you're like me, and I suspect a ton of other bloggers and content marketers out there, you sometimes hit a wall when trying to think up new and compelling blog titles.
The point of this blog post is show how content titles are easy to acquire from every day pop culture. In fact, that's the best way to derive them. Why? Well, there's lots of reasons including SEO and Social Media reasons.
Let's look at that briefly before digging into this latest episode of Shark Tank.
---
Want to see how YOUR site scores for SEO? It's easy! Just enter your info below, and your SEO score will be zipping along in no time!

---
Unless you write super-technical material that is read by engineer-types (which many do, that's not a put down), you should be continually taking the temperature of how your demographic consumes information. A great way to do that is to watch and listen to commercials. Why? Because huge companies pay big money to monster ad agencies to produce messaging that matters to their core audience. They don't always hit the mark, but do more often than not.
Hold on; before we go any further:
Caveat: I don't intend to address the current state of advertising, problems with millennials and brands, etc.. here. Those are all legit and relevant factors, but impossible to address in any brief way here. Nor is the point of this post to critique the merit of pitches, Sharks or any other aspect of the show; the point is to draw inspiration for content from the show and its advertisers.
Helpful info:
As much as possible, I'm including the company's website, any available social accounts, as well as a link to the commercial. You should look at all the assets to glean messaging ideas and title ideas from the messaging they are using. Understanding how they speak to their prospects (read: your prospects) is helpful, because they spend millions of dollars per year researching and planning how they do it.
You might be wondering:
What's so Great About Shark Tank (for bloggers)?
First, I like to target Shark Tank because it touches families and business, which fits nicely into my demo (I do strategy and sales process for a lot of companies around the family space, so it makes sense). We also produce content for a remodeling company, and target shows like House Hunters, Fixer Upper with Chip and Joanna Gaines, and others on HGTV to gain both post ideas and understand the language advertisers are using to speak to that audience, which is likely to be similar to my remodeling company.
Frankly, if a show touches family and business, I don't think there are many demos where this would not give a blogger good blog title ideas.
Hopefully, that gives you a starting point. Let's jump into the episode.
This is from Episode 5, Season 8, and all blog title ideas came from this one episode. I hope you believe me, because I'll be sad if you don't. Not really.
First Guest:
Sandilake Clothing
Website: https://www.sandilakeclothing.com
Twitter: https://twitter.com/sandilaketees
Instagram: https://www.instagram.com/sandilakeclothing
Facebook: https://www.facebook.com/sandilakeclothing
Modern clothing line for stylish little ones: Sandilake Clothing
modern, unique clothing brand, designed my moms, inspired by littles, made for the whole family
From Melissa Lay, owner: "…all I could find, limited options, relevant to today's trends, designed and hand made by me"
Blog Title Ideas:
"5 Mistakes Entrepreneurs Make in the Shark Tank" (see "Lessons for Entrepreneurs", below)
Core ideas:
Family, kids, provision, taking care of your family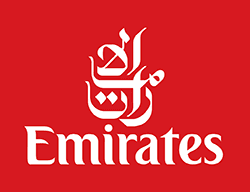 Emirates Airlines: Hello Tomorrow
Website: http://www.emirates.com
Twitter: https://twitter.com/Emirates
Instagram: https://www.instagram.com/emirates
Facebook: https://www.facebook.com/Emirates
Pitching celebrity. Everyone loves Jennifer Aniston. Kids, parents, fantasy, ultimate in luxury, "it's so nice up here". Well done, but mixed pitch. It's pitching luxury to a middle class audience, or perhaps pitching to as many people as might see it that "hey, we're here, pay attention to us".
Blog Title Ideas:
"Don't Mix Your Pitch: 5 Lessons from Big Companies"
"3 Things I Wish My 25 Year Old Self Would Have Done for my 50 Year Old Self"
"5 Ways To Ensure Your Family's Future"
"5 Threats to your Family's Financial Future"
"7 European Cities You Have To See Before You Die"
Messages built into Emirate Airline's value propositions:
Core Ideas:
Here's to your future
Selling the future
We deliver the future
Hello to your future
Pamper yourself
Treat yourself
You can have it all
We care about you
Core Ideas: understanding a company's position can help you discern their value proposition, and thus, what they are actually saying to the audience. It's rarely as simple as what's being said on the screen. Take Toyota, for example; they had the great slogan "Always Moving Forward", until they had to abandon it because of their horrible handling of the brake system recall.
In this case, everything Emirate Airlines is saying points back to the core idea: "You can trust us". What can your company do to say that same thing? What about your clients (if you're an agency)?

Google Phone (Pixel):
Website: https://madeby.google.com
Twitter: https://twitter.com/MadeByGoogle
Instagram: https://www.instagram.com/google/
Facebook: https://www.facebook.com/Google
late to market, confusion with iPhone. Commercial is very similar to iPhone's "pitchless" commercials, which work to tell the story of the experiences you'll have with the phone rather than speak that message or tell it overtly. Here Google makes the same mistake that Microsoft Surface tablet and other "not first to market" companies have. They assume that we'll recognize the Google search logo at the beginning, so they don't "set the brand" or "Set the message". I assume that most people mistake these for an iPhone in the first 10 seconds of the ad (and how much time do they have that people are actually paying attention? How much time do you have to get a reader to "take in" your blog title's message?)
Tagline "Together by you": what the heck does that mean?? They spend the entire commercial expanding the phone, and by doing so, allow it to be assumed to be an iPhone. Their train commercial does a MUCH better job, opening with the spoken line "Introducing the new Google Pixel", setting the brand and the message.
Core Ideas you can use:
We're in it together
Unity
Best phone
We're here now
Introducing Pixel
Blog Title Ideas:
"We're With You: 4 Ways We Walk With You Through The Kitchen Remodeling Process"
"Introducing our New Product" (try to find things/ideas/products/services to introduce)
"Tired of [insert bad experience]? We're Here to Change That" (great for differentiation pieces)
"Together, we can Change Our Community" (NPO message to join with community people; raise awareness, sponsor a 5k, long-term partnerships)
Cadillac:
Website: http://www.cadillac.com
Twitter: https://twitter.com/Cadillac
Instagram: https://www.instagram.com/cadillac
Facebook: https://www.facebook.com/cadillac
opens showing the car, and demonstrates that they are still stuck in the past while also tacitly admitting that they have been missing the mark for a long time. "What a comeback" "Brands future has never been clearer", etc… These all admit that things have not been good for the legacy brand. I don't know the solution, but they definitely are demonstrating what happens when you allow your brand to languish for too long. Everyone is walking backward, and they say "only those who dare drive the world forward". HUH??? I guess that's to reach to the youths, but I don't think luxury brands are what the youths are buying.
Core Ideas:
Cool, suave, sophisticated, futuristic, industry leader (true or not)
Kohls: That's the good stuff.
Website: http://www.kohls.com
Twitter: https://twitter.com/Kohls
Instagram: https://www.instagram.com/kohls/
Facebook: https://www.facebook.com/kohls
fast, all discount, home brands
Happy, great prices, for my home, have a better home, my best home
"Improve Your Family's Life With Us" is the core idea at work here.
Blog Post Ideas:
"How to Improve your Home's Look Without Breaking The Bank"
"5 Family Vacation Ideas That Cost Less Than You Think"
"Save Money While Keeping Your Kids in Latest Fashions"
"7 House Hacks that Make Life Better"
Loreal: advertising "complete your feline look"
Website: http://www.loreal.com
Twitter: https://twitter.com/loreal
Instagram: https://www.instagram.com/lorealusa/
Facebook: https://www.facebook.com/LOrealUSA
Core Ideas:
unleash, let it out, complete your look, finish out, let it all out, sexy, predator
Once Upon a Time, ABC show: seeking, answers, adventure, fantasy,
Return from Break: Finishing the Sandilake Clothing Negotiation
No deal; disagreed with Barbara on vision. "I wanted a Shark who believed in me".
Blog Post Ideas:
"The Story of our Success: We only work with Companies We Believe In"
"Believe in Yourself: 5 Critical Lessons for Every Entrepreneur"
"How to Apply Your Core Beliefs to Your Everyday Business Life"
Fiat:
Website: https://www.fiat.com
Twitter: https://twitter.com/FIATUSA
Instagram: https://www.instagram.com/fiatusa
Facebook: https://www.facebook.com/fiatusa
no opening tagline, 14 seconds before any words are said (in a 30 second spot), no tagline on screen "It's both the car you need, and the one you want" "A whole new way to look at Fiat"
Interesting; seems to be a retrenching of the brand, but it's just about the same car as before. It would be an interesting study to see what the impact of this is. It could be an exposure play, to essentially get the viewer to think "Huh; I never considered Fiat, but now that they're all new (even though they're not), I'll take a look"
Blog Post Ideas
"5 Home Furniture Facts You Never Considered"
"Wouldn't it be Nice if the Home You Need was also The Home You Wanted?"
Microsoft Windows PC:
Website: https://www.microsoft.com/en-us/windows
Twitter: https://twitter.com/microsoft
Instagram: https://www.instagram.com/microsoft
Facebook: https://www.facebook.com/Microsoft
opens with customer's story, but no setting of the brand
Microsoft's whole play with the Windows PC is "What you CAN'T do with a Mac". It works well, but they don't tell you the name until deep in the commercial. Again, no setting of the message or the brand until the viewer has made assumptions.
Core Ideas:
What you can do with us, you can't do with them
We're better
Personal story, let your customer tell your story
Pure demonstration of the product and it's supposed superiority
Closing Line: Windows 10 PCs do more; Just Like You
Blog Post Ideas:
"5 Ways To Design Your Home Around You"
"It's All About You: Personalizing your Traveling Experience"
"10 Ways Our Service Does More for You"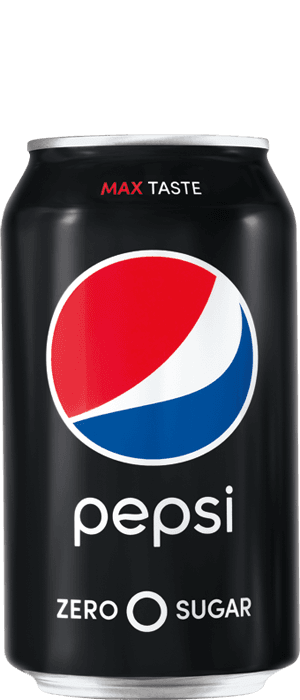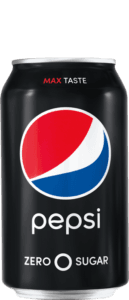 Pepsi Zero:
Website: http://www.pepsi.com/en-gb/d
Twitter: https://twitter.com/pepsi
Instagram: https://www.instagram.com/pepsi
Facebook: https://www.facebook.com/pepsi
Opening line "This is Pepsi Zero Sugar; Zero sugar, zero calories, but max Pepsi Taste. It's ok to get emotional (condensation running down the can), we know just how you feel"
This is an interesting pivot off the "Pepsi Max" that was originally the play against Coke Zero. Now they've given in, since obviously Pepsi Max didn't register. Typical of corporate thinking, they did not totally abandon the "Max" idea, by holding onto it in the "Max Taste" statement. Zero is a great name to be using, because there is ZERO Brand benefit in using max in that way. If it didn't resonate then, why would it now?
I honestly could not get a single post idea from this one. I was too overwhelmed by the inanity. Plus, I really don't like diet drinks. I failed. I am sorry.
Return from break:
Parker Maple
Website: https://www.parkersmaple.com
Twitter: https://twitter.com/ParkersMaple
Instagram: https://www.instagram.com/parkersrealmaple
Facebook: https://www.facebook.com/ParkersMaple
All natural, new take on maple syrup, first time entrepreneur, young entrepreneur. Offers entire line of maple products, including Maple Cotton Candy and Maple Butter.
Blog Post Ideas:
"5 Ways We Commit to "All Natural", with ZERO Compromise"
"5 Maple Products You Might Not Expect (#4 will surprise you!)"
"All the Flavor, All Natural, and only 114 Calories" (emphasizing your value propositions and differentiations)
Second Break:
Lowe's: Luxury Bath
Website: https://www.lowes.com
Twitter: https://twitter.com/lowes
Instagram: https://www.instagram.com/loweshomeimprovement/
Facebook: https://www.facebook.com/lowes
Very well done, gives the impression of being in the rain forest while your husband is brushing his teeth with an electronic toothbrush. Message: You can get the fixtures you need to have the ultimate bath experience with Bathroom Remodeling.
Blog Post Ideas:
"Have the Bath You've always Dreamed Of"
"Ultimate Home, Ultimate Bath, One Stop"
"Get everything you need in one place"
"No Hassle: shop with us and get expert help"
Pom Wonderful: Crazy Healthy
Website: http://www.pomwonderful.com
Twitter: https://twitter.com/pomwonderful
Instagram: https://www.instagram.com/pomwonderful
Facebook: https://www.facebook.com/pomwonderful
very short spot that gets the message across, even if it's kind of muddled.The samurai fights the free radicals, but opens the bottle?
Blog Post Ideas:
"We're on your side, 5 ways we help"
"We fight for you: 5 Stories That Show How"
CarMax: Refund on any car after 5 days. It's the right thing to do"
Website: https://www.carmax.com
Twitter: https://twitter.com/carmax
Instagram: https://www.instagram.com/carmax
Facebook: https://www.facebook.com/CarMax
Blog Post Ideas:
"We're just like you, and want what you want"
"Your Satisfaction is Guaranteed; Here's 5 ways We Do It"
"We Believe in our Service, and We Believe In You"
Weak recap, only recapping the cleverness, without touching the actual value prop
American Express: Support the businesses that make your town a community, and get 2x the rewards.
Blog Post Ideas:
"We live here, we give here: (insert local give back that your company does)" These are really strong, bc they build brand with the "local local" play.
"We're Home Grown, and service Local [insert city] folks [insert testimonial]
ATT/DirecTV: watch all you want on any device, data free
Website: https://www.att.com/directv
Twitter: https://twitter.com/att
Instagram: https://www.instagram.com/att
Facebook: https://www.facebook.com/ATT
Convenience, accessibility. I got nothing.
Disney: make memories with your family
Website: http://www.disney.com
Twitter: https://twitter.com/disney
Instagram: https://www.instagram.com/disney
Facebook: https://www.facebook.com/Disney
Testimonial blog posts are the best here. if your brad touches family experience directly, let them tell that story. That's effectively what this commercial is doing; showing families together.
CMAs: surreal commercial where artists who sing alt-alt country (i.e. not really country at all, but some strange alien mix of techno and country) advertise for an awards show by singing classic country songs, which will be nowhere to be seen in the actual show. Too weird.
Return from break:
Safe Grabs
Website: https://www.safegrabs.com
Instagram: https://www.instagram.com/safegrabs
Facebook: https://www.facebook.com/safegrabs
Great, great demo. Just about good enough to go straight to infomercial. All Sharks laughed.
Kitchen help, cooking help, safety for kids, easy clean up, durable
"5 Ways our Product or Service Works for You" (important to understand where your product or service explanation is weak; then illustrate that to your audience)
"5 Horror Stories [that illustrate the need for our product or service]"
"5 Success Stories [same as above]"
Victoza: Tagline "when you have Type 2 Diabetes, there's a moment of truth/proof"
Facebook: https://www.facebook.com/victova.victova.3
This is a great tagline, and a great framework for blog posts.
Blog Post Ideas:
"When you have a bad vacation experience, the whole trip is one long moment of regret"
"When you hire the wrong Wedding Planner, Your Wedding Day can Be a Day of Regret"
"When You Need Dental Help, You Have a Moment of Tooth" (clever word play rarely works, but this might be an exception
Sprint: "It's upgrade season"
Website: https://www.sprint.com
Twitter: https://twitter.com/sprint
Instagram: https://www.instagram.com/sprint
Facebook: https://www.facebook.com/sprint
This is strong, because it states a solution to a need within a tagline "UPgrade season" assumes upgrade, therefore will resonate with anyone who wants to upgrade now
Subaru: "Love; it's what makes a Subaru a Subaru"
Website: http://www.subaru.com
Twitter: https://twitter.com/subaru_usa
Instagram: https://www.instagram.com/subaru_usa
Facebook: https://www.facebook.com/SUBARU.GLOBAL
Shows every parents' fear, car wreck with their kid, and their kid being safe because they drove a subaru
Blog Post Ideas:
"Dedication: it's what makes [insert your brand] [insert your core value] (i.e. "makes William French Home Improvements Your Home Improvement Solution"
"William French: Build on Integrity, Dedicated to Customer Service" These are more overt blog posts that are Brand promoting, but can be great center pieces for your advertising
Return From Break:
SilliDog: The Silent Pet Tag
Website: http://www.sillidog.com
Twitter: https://twitter.com/silidog
Instagram: https://www.instagram.com/silidog/
Facebook: https://www.facebook.com/SiliDog
Not sure if jingling pet tags is a big enough problem to solve, but value prop is clear. "Safe for your pet, annoyance free for you"
Blog Post Ideas:
"5 Ways You Can Have [insert benefit] Without Being Totally Annoyed"
"All the Joy, with None of the Pain"
"5 Pains (that prove the need for your service)"
Break:
You want to spend 3 bucks on liquid doubt, be my guest. You want clean, get something with bleach in it, like Clorox"
Interesting that they linked their product with crime scenes.
Core Ideas:
Clean, safe for your family, when you HAVE to know it's clean, if it's strong enough for these big jobs, it will work for you"
"Clorox Means Clean"

Colgate Optic White, High Impact White"
We're different. those other guys only whiten half a shade, we whiten 4 shades. Visibly whiter.
Differentiation by demonstration. you can see the difference.
Personal testimonial by Cassadee Pope, Singer/songwriter. She tells the story. Can your brand or customer make use of a minor celeb to tell your story? "Hi I'm Bob, I live in Austin and I use [insert brand] because of [insert reason]"
VW Passat: more features for less than you expected. Interesting that the car looks kind of ho hum.
showing the safety features of braking with near field recognition
"Your Family is Safe With Us"
"We're the Industry Leaders; here's how" Differentiation
Wal Mart: making 250m investment in american manufacturing, creating 1m jobs, plays dream on by Aerosmith
Tylenol: for what matters most. we give you a better night; you're a better you all day
Nice tie in to the ida of "you serve your family best when you've had your rest"
Family, Children, You're a better you, you serve your kids better if you've had your sleep. Guilt of not serving your kids well bc you have not had good enough sleep.
Family, Family life, kids experience, being a good parent
Return from Break: finishing SilliDog negotiation. Deal with Lori.
Mistakes Made By Entrepreneurs in the Shark Tank
"I'm still a star"; no you're not. limited sales, not viral for the right reasons. you're a fashion brand that's not becoming hot.
"I'm no longer a hobby, Kevin": only if you define from your understanding. You're in the tank to get new understanding and learn where you're missing the boat; what holes do you have in your understanding. you're not an equal to the sharks. Most people who come into the tank make this mistake. To a real investor, you are a hobby, because of possibility of growth.
Failure to understand the opportunity that's in front of you. Unless something was edited out of the decision process, then the decision to not go with Barbara, and not partnering with Grace and Lace, was completely flawed because "they are not the same style as mine". You don't have enough information to reject that deal just on instinct. Then the next mistake is not understanding the nature of the deal, and looking for a better one. Partnering and getting to learn from someone who has 20x your sales is invaluable. "I don't want to 'give up' that much of my company": classic mistake. Looking only at the pie you have now, and fundamentally not understanding the nature of growing a business.
Failed to get a deal bc she overvalued her company. If you look at the life of an entrepreneur, the shape of their company and vision and all of that changes over time until they finally hit their real core idea. This is almost universal. The mistake people make in the tank is to insist that this current vision is the only shape it will ever be.
Classic mistake: "I wanted a shark that believes in me". That's a false positive. Even if a shark says they believe in you, they really don't yet; for one simple reason: they don't know you yet. You should seek them buying into the idea, not you. Valid ideas are what succeeds. Make it the customer's baby.
In a similar way, you want your customer to believe in your product or service, not you. It's not about you, it's about your customer.