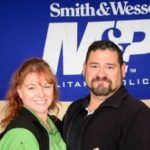 Julianna Crowder
Owner, A Girl and A Gun Women's Shooting League
Kyle is a wealth of information and insight. No matter what business you are in, he has a great perspective on how you can grow in that business and as a professional.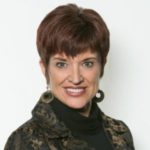 Teri Hill
President, T.H ENTERPRISE
Kyle is such a delight to work with as he takes complex issues and breaks them down to easy, digestible pieces. Kyle is reliable and follows up well. He is fun and friendly to work with and adjusts his style to meet the needs of the client. I strongly endorse Kyle Bailey.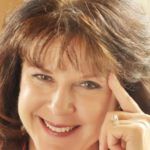 Catherine Jewell
Owner, Head Coach at Career Passion Coach
Kyle is a big-picture guy who can dream with you about your business. You will see your enterprise growing as you use his expertise in online marketing. He has taught me so much about how to leverage my time and get paid while I sleep. His consulting is a great value for a solopreneur like me.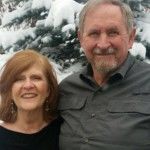 Mickey & Gay Harris
Owners, Superior Air Quality
Kyle helped us get an online presence. He took our company that had been established 2 years earlier, and gave us a new name, a blog, a facebook account, and a twitter account. He was very creative and knowledgeable on what was important and what wasn't. He gave us clear direction and even tutorials on how to use the online tools he had set up! We feel he was fair in his pricing, and gave us more than first agreed!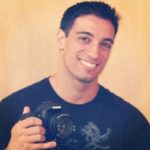 Mark Wonderlin
Owner, Mosaic Media Films & Handcrafted Business Films
Kyle is well spoken articulate speaker that helps engage the audience in his presentations. I've personally attended several meeting in which Kyle was both presenting and facilitating the group; all of which ran smoothly and professionally.
Kevin Barnett
Founder, Hi5 Practice: Patient Retention Marketing
I met Kyle by chance, and I'm so thankful for that. Since then, he has done some great work for me. I have been to several of his local events as well and find him to be a phenomenal speaker! I would recommend anyone looking to grow their business, partner with Kyle and Frontburner Marketing.
Joey McGirr
CEO at McGirr Enterprises
Kyle has been a trusted partner and friend for over two years. He's willing to go way beyond the extra mile for every client and takes personal interest in every project to takes on. I have seen Kyle grow as an entrepreneur and he is consistently developing more skill and knowledge every day. I am proud to call him a peer, a friend and a colleague. Make sure you check out the Brainstorming Networkers (http://www.meetup.com/brainnet/), where you can get to know Kyle twice a month as he volunteers his time to moderate an amazing group of Austin small business owners.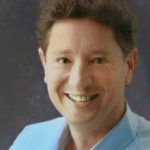 Doug Tidwell
Owner, DOUGLAS E TIDWELL, CPA, P.C.
Kyle Bailey has a keen insight and proven strategies in online marketing and sales. He also very kindly gives a free monthly presentation to business people titled "The 5 Steps of the Sale (& why your website doesn't work!)". Kyle has distilled the programs of great advertisers into the 5 key steps needed to succeed and increase sales. Something almost every business needs. I thank him very much for providing help to my small and mid-size business clients 🙂 His years of experience and high strategic and tactical intelligence can increase a business's profits immensely.
Our company had the good fortune to work with Kyle as we rolled out a new sales initiative in a new market segment. In short order, Kyle was able to drill down and distill our core value proposition into messaging that actually mattered. He got to the "why" of our service, and as a result, we were able to reduce the "noise" in our website and email marketing and produce communication that actually resonated with our customer base. Kyle is a consummate professional, easy (and fun) to work with, and his dedication to his clients is obvious from day one. Highly recommend.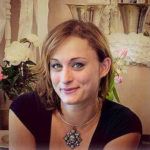 Ceilia Seymour
Office Manager at Pest Wranglers Inc
Kyle has been expertly managing our SEO and training us through sales consulting at The Flower Studio since 2012. Something that stands out to me above other companies I have worked with, is the countless hours he has put into our account (going way above and beyond the regular call of duty!) to make sure that we are successful. We had a neighborhood appreciation night for our clients and Kyle not only promoted it like crazy, but showed up with a guitar for some easy listening entertainment! Who wouldn't want to work with someone like that?! Our business has grown leaps and bounds with his recommendations and expertise. Kyle Bailey would be an asset to any business.
Gina Hollis
Assistant Director, Corporate & Foundation Relations at McCombs School of Business
I met Kyle through a mutual friend and was very impressed by his knowledge and expertise in SEO. In fact, shortly after we met, my agency hired him to consult with us on ongoing SEO for our own company website. Kyle is extremely professional, trustworthy and really enjoyable to work with. He has also become a friend and trusted strategic partner in business.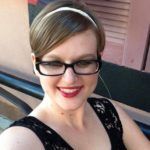 Cassie
Owner & Planner at Bride's Best Friend
Kyle has an amazing work ethic. His honesty, integrity, and intelligence is extremely refreshing in today's business climate. I would highly recommend Kyle to anyone looking for a honest vendor for their SEO or SEM who cares about your business almost as much as you do.