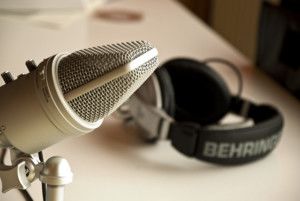 The Best Online Marketing Podcasts and Blogs I've Found for 2020
If I put a little work into it, I think I can come up with 100,000 individual online marketing podcasts and blogs in existence.
That means you have a lot of choices, and it's hard to tell which one to give your time to.
I had that same problem when I dove into the podcast pool, and I lost a lot of time listening to sub-par drivel.
After some digging, I found the gems, and I'm sharing some of my favorites here. Hope you like them! As always, I'm not just passing along something that I read about these folks, I've personally gained value and insight from each one.
10 of my Favorite Online Marketing Podcasts: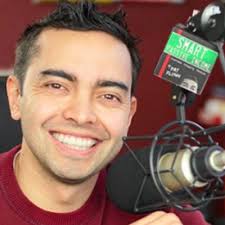 Pat Flynn marks the beginning of my small business marketing podcast journey.
I was looking for ways to increase the amount of "on point" information coming into my brain, and I searched "Top Small Business Podcasts" clicked on one of the articles, then starting going through the list.
What I found is most likely what you've found if you've done the same: the 80/20 rule applies.
80% of podcasts…well….they suck.
Pat's doesn't.
He offers value in the form of transparency and giving away the store, both in his podcasts and his blogs and courses. Go to his site at https://www.smartpassiveincome.com/, dig around, and you'll see what I mean.
Michael Hyatt achieves a lot, and I like being around people and listening to people who inspire me to work harder. Michael is certainly one of those.
His podcast really digs into what it takes to achieve your goals, and how to avoid the pitfalls that slow so many of us down in our marketing and small business goals.
John Lee Dumas has a pile of great interviews just waiting for you. He started the "EOF' podcast in September of 2012, and has done 1800 interviews since.
Yes. 1800.
He offers a ton of free resources on his site at https://www.eofire.com/about/ (just scroll down about halfway on the page), and is very serious about helping you grow in your own entrepreneurial journey.
"Go Hunt Life" is a REALLY cool podcast where my buddy Todd Nevins interviews people who have "pulled the ripcord" from their 9-5 jobs and launched out into a digital nomad lifestyle. Highly recommended, some really great interviews in here.
This podcast leans more to the highly technical, so it might not be very engaging for beginners, but the info is pure GOLD.
If you have ANY questions about Social Media Marketing, this is the place to start. Michael is a giant in the field.
I'm going to be honest here, I thought Tony Robbins was pure cliche for a long time.
Then I watched a biopic on his life, and his authenticity really shined through. He really loves to help people, and he loves to give out tons of energy and inspiration at his talks. I really admire the guy, and his motivation is contagious.
Why include this in a business podcast?
Simple: we all need inspiration and a kick in the pants from time to time. Tony gives that.
I'm 2 episodes into this wonderful treasure trove of interviews, and I'm hooked. HOOKED.
Guy is a great interviewer, and after listening to more than a thousand podcast episodes, I can tell you that it's an art. SO. MANY. get it wrong. He really digs in, but he does it with succinct questions that don't get in the way.
What really makes it work, though, is his source material. He's interviewing the founder of Chipotle, the founders of Ben & Jerry's, Home Depot, big time success stories that he breaks open to mine the granular small business growth lessons we all need.
I learned of Amy through interviews on a couple of other podcasts, including Pat Flynn's podcast I named above.
Amy has an earnest desire to help you get better at online marketing, and that shows in her podcasts.
Tim rose to fame with the hugely popular book "The 4 Hour Work Week", and has catapulted into the world of podcasting. He offers help for everyone from the local Austin small business owner to someone 3 years into a startup.
You'll find that he covers the gamut of subjects in his podcasts, and while it may not seem that a topic may be super on-target for small business online marketing (the way a technical podcast like the Social Media Examiner does), but I think you'll find big value if you listen through a few.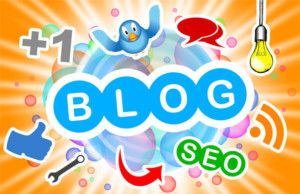 10 of my Favorite Online Marketing Blogs: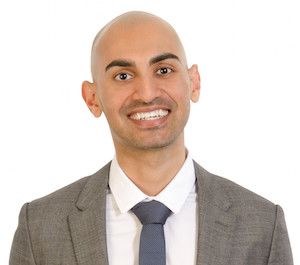 Neil will hit you up for signing up for his emails, but he gives away so much value, it's worth it. He goes really in-depth on the information that he offers, and really adds a lot of data to support it.
Yes. I'm serious. This has to be the hardest working person in all of online marketing. Fight me.
Quicksprout offers lots of great "How To" blogs, like "How to Increase Sales by Mastering the Art of Storytelling".
If you don't know it already, Neil works really hard on his titles of his blogs.
If you want a mini-clinic on writing titles for your blogs, take the following steps:
Think of a topic,
Then think of a title for a blog post (for instance, you might think of how you can increase followers on Facebook, so you would come up with "Ways to Increase Followers on Facebook")
THEN go see how Neil did it (just Google search "Increase Facebook Followers Neil Patel")
Then you learn.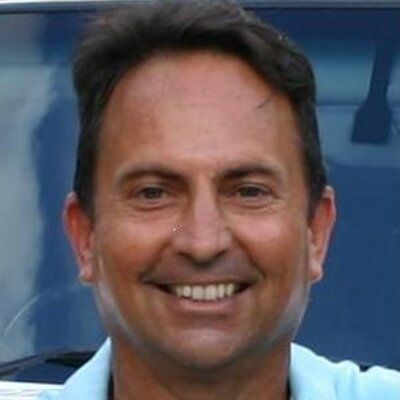 For sheer mountains of online marketing content, this guy has been there, done that, and has all the t-shirts.
It's staggering.
He flies under the radar a bit, but if you're a marketing info junkie like me, you might starve to death on his site, just because you won't want to quit reading long enough to grab a sandwich.
Great, great material.


If you're not local to Austin, Tx, then you might not have heard of these two. Around here, they are the very well-respected spouse team that consistently pumps out cutting-edge articles for the small business community.
Their core value proposition is creating value for the small business owner, and you don't have to look any further than this piece currently on their front page. It's geared toward a problem that most of us probably have: keeping your Gmail emails organized.
I did an interview piece with them recently on the Austin Startup scene, and they write about that and many other topics. Just scan the top navigation of their site, and you'll find something you like.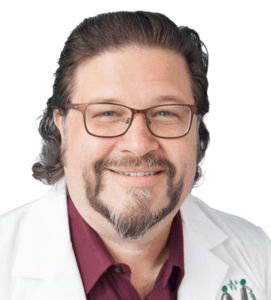 I love this blog, because I always learn when I read it. No fluff, no filler, and it's not self-promotional.
They even have a free course right at the top of their blog, so you can jump right in!
Take this piece on getting clicks. Brian walks you though his own journey of testing 20 different content marketing promotion tactics and tools, tells you exactly what he did, and shares all the gold with you, keeping nothing back.
If you haven't noticed already, that's a hallmark of what I really like about all of these people. They have been through the wars, and they give you a map to find your own way. You can hire them, too, sure; but you can also learn a lot just by using their free material.
I linked to a piece that Brian and Joel did in this blog post on Improving your Sales Process.
Buzzsumo has a great Content Marketing blog, and they are very well respected in the industry. Another example of giving away great content, they provide tons of value.
This blog on Using Facebook Groups to Drive Content Engagement has everything you want. It's up-to-the-minute (Facebook Groups are one of the latest and greatest marketing tools, if you use them right), and linked directly to an evergreen idea: Driving Content Engagement.
An industry titan, AHref is a trusted source for SEO content. It's more technical, so if you don't already have a basic knowledge of SEO, it may not feel as useful at first.
If you want to grow your knowledge of SEO, though, or just keep up with the latest sea changes in the industry, there's no better place to start.
This blog post about Low Volume Keyword Strategy is a great example. Tons of great info you can use.
You might expect that SEO blogs would come up big for a guy who does SEO a lot, and you're right.
Search Engine Land is another giant in the SEO world, and their site can seem overwhelming. What I love is that I can get a good sense of what's going on pretty quickly from their front page. It's a must for any Austin SEO Company.
"Google confirms December Algorithm update", right there on the home page. This is a consistent worry and/or fear for any small business owner doing their own marketing, and justifiably so, with the Penguin and Panda updates, along with Mobilegeddon, shaking the whole world of SEO.
Hope you like my list, and feel free to comment below and let me know what you think,
Happy Marketing!