Austin SEO Service: First things First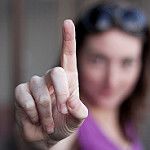 First, we only take clients for our Austin SEO service with whom we're a mutual fit: you're a good fit for us, and we're a good fit for you. What does that mean?
We're a good fit for you if we can move the needle for you; if we can increase your footprint, expand your organic presence (thus diminishing your competitors') or directly increase ROI (not always possible to track with organic work). If that has value for you, then we're a good fit.
---
You're a good fit for us if you're dedicated to the value of online marketing. If this is a stopgap measure, or something you want to try for a few months to see if it will bring in leads, we're not for you, and frankly, neither is SEO. Small business owners that do well when hiring an Austin SEO company are ones that treat it as a long-term strategy, and are interested in continual investment in that strategy. That's the only way a real SEO expert can actually help you.
How Does our Austin SEO Service Work?
Once we've determined that we're a mutual fit, we begin the discovery process. We look at your current status in rankings and the overall way Google and other search engines view your presence.
Then, we look at your competition. Who is ranking? Why? What does the first page look like? These are just three of the dozens of factors we take into consideration. The driving goal of our Austin SEO service is one thing: to get your site or property onto the first page of Google. Yahoo and Bing still matter, but Google is the King. An Austin SEO strategy is nothing without research.
Sign Up
Once we've done discovery and you've agreed with our findings and pricing. we offer you the Engagement Form, you sign, pay and we're off!
Onboarding and Setup
We have a specific process of onboarding new clients with our Austin SEO company, and it's simple and painless. You fill out some information, then we begin our Setup Process, which is a specific set of steps to correctly lay out the next few months of actions we'll take on your behalf. Depending on the service or services you've signed up for, certain SEO functions and steps get integrated with Social Media, and of course we'd inform you fully about that.
This process usually takes 3-4 weeks to fully build out, then we enter the month-to-month phase of the engagement.
Ongoing SEO Service
We'll lay out the plan each month of what we'll be doing, while also discussing what's been done. We use a simple, "Where we've been, Where we are, Where we're going" format. You'll always know how your SEO campaign is going, and what steps are being taken to improve.
Before we go any further, let's discuss our Mentor Package.
Mentor Package
Our Mentor Package is great for Austin Small Business Owners who know that they need help with their SEO, but can't pay the large monthly fee that comes with the professional SEO expertise in our Ongoing SEO Package.
With our "Mentor Package", you get high-quality SEO coaching every month, that you can then hand off to your marketing person or other member of your team to execute.
Your results won't happen as fast as if we were performing the service for you, but your price tag is only about 1/3 of normal, so you'll enjoy those savings. It's easy, and saves you a lot of money.
Now, let's return to how our SEO Service works.
Key SEO Benchmarks
In our discussions, we'll lay out key strategic "wins" that we'll pursue, and after you sign off on those, we'll go after them. It's critical that we're on the same page with our clients in all phases of our marketing campaigns, and that of course includes our Austin SEO Service. In fact, in most cases we won't move forward on objectives if the client does not agree on the importance that we feel is present.
As we pursue these benchmarks, we'll report on progress every month. You'll be able to clearly see how we're doing, and how the campaign is evolving.
Important Considerations for your Austin SEO Campaign
SEO is not an exact science, even in Austin. Google doesn't tell us exactly how to get where we want to go. We don't guarantee first page placement, and in fact, Google tells you directly not to do business with any company that does.
Much of what we do from in our SEO consulting and delivery is as much about Content Marketing as it is SEO. In this way, we're testing value propositions as much as we are keywords. As we move through this process, tactics will change. What won't happen, though, is tactics changing without you knowing about it. Well be transparent every step of the way. If you don't agree with the change, we won't make it. We will warn you of the possible consequences, but we won't make the change.
Happy Marketing!