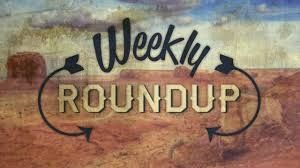 Content Marketing Tips Roundup. Yeehaw!
In honor of our next Austin Networking meeting on Wednesday, I've put together a Content Marketing Tips Roundup. Below you'll find a quick description of each piece, followed by a link and a few words of what I thought was the best point of the piece. I hope these are helpful!
Kim Garst puts out TONS of amazing social media marketing content, and this is her wrap up assessment of her content of the previous 12 months. As I've said before, Piggybacking your Marketing by learning from people who've already climbed the mountain is the best, cheapest, easiest way to build your own content strategy. This is OUTSTANDING, and incredibly generous of Kim, as always. The sheer volume of data here is invaluable. If you don't find 15 tips in here, you should probably do something else for a living.
"Measure results" is the best tip here. It's the small business owner's heartbeat: if you're not measuring, you're not marketing.
Use Google Analytics
Connect with Search Console
Hire a consultant that can walk you through how to make the most of these tools
Make analytics part of your process
How can you grow without measuring? What result do you want from your content marketing, and THAT piece in particular? How did it measure up? How can you make it better next time?
Bullas is always great, and he only gets the best guest bloggers. Clement Lim does an OUTSTANDING job on this guest post. TONS of great Content Marketing tips and info here. Can't say enough good about this piece, this is not just fluff.
AGBeat: 6 Reasons Your Content Strategy isn't Working
One of the worst mistakes to make in any business, and content marketing? "You aren't solving problems." HUGE. Great piece by The American Genius (written by Larry Alton). Tons and tons of great info on their site on marketing, real estate, latest news and trends, plus social media marketing.
and more (check the social links in the footer of their site).
Jay Baer is the founder of Convince and Convert. In this overview piece, he discusses his survey results that show that the most popular Content Team model is Digital. No big surprise, most likely, but if you say that, then this means that you have obviously carried this out to your entire Marketing Strategy, right? Right?